My friend Katherine from the amazing blog Oh, she cooks! has a special love for Greece and Greek food. She suggested we do a week of sharing traditional Greek recipes. I loved the idea, especially now that my country is under all of this pressure. Today I'm sharing the recipe for Greek stuffed vine leaves – dolmadakia; delicious little bites of heaven. I have even included photos showing the appropriate folding technique! You should also go check out Kathrine's bread recipe and read her spot on observations about Greek's relationship with bread and olive oil, it cracked me up!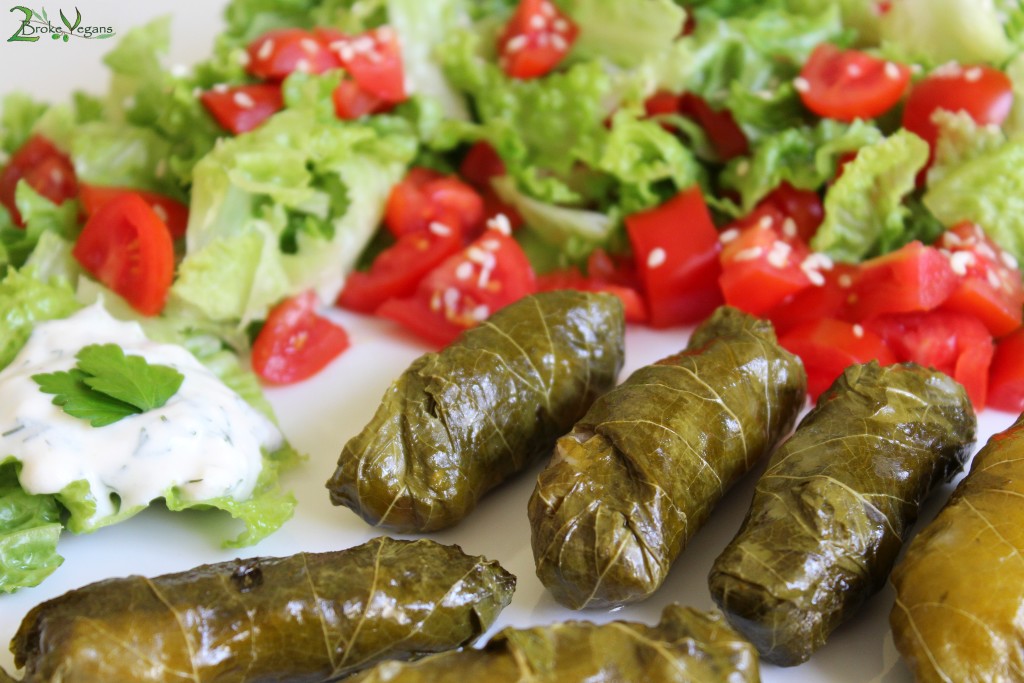 Ingredients for 50 dolmadakia:
50 vine leaves washed (about 120 grams) and 4-5 leaves for the cooking
1 cup (200 grams) white rice
1/2 red onion (60 grams) diced
4 green onions (20 grams) diced
3 Tablespoons finely chopped dill
4 Tablespoons finely chopped parsley
1 teaspoon of sea salt
Pepper
2-3 Tablespoons of lemon juice
2 Tablespoons of olive oil
Instructions:
Mix all the ingredients except the vine leaves, lemon juice and olive oil in a bowl. This is the stuffing for the dolmadakia. (step 1)
Boil some water in a large pot. Dip the vine leaves in the boiling water for 2-3 minutes to soften them up. Then strain and place them on a plate.
On a cutting board place a vine leaf the way it shows in the photo. Cut the tough stem off. (step 2)
Using a spoon, place a small amount of the stuffing on the leaf. Don't put too much because the leaf will rip while cooking. (step 3)
Fold the leaf very tight with your fingers. Tuck the outside of the leaf under the roll. This way the dolmadakia will keep it's form. Wrap all of them. Greek grandmothers roll these with the speed of lightning but you can take your time! (step 4-8)
You can either place them in a pot or in a pan, but you have to make sure they are placed close & tight to each other without space, or they will unfold while cooking.
Lay 4-5 unused vine leaves on the bottom of the pot. Make a layer of dolmadakia around the pot and make a second layer if you need to. Drizzle with the olive oil and lemon juice. (step 9)
Cover them with a heat resistant plate that will not break. This ensures the dolmadakia won't float around. Add enough water to cover them and simmer on low to medium heat for 30-40 minutes, until the rice is cooked. (step 10)
If using a pan instead of a pot, place the dolmadakia closely together in a small oven pan. Drizzle with the olive oil and lemon juice. Add water to cover them. Cover the pan with aluminum foil or the pan cover and cook in a preheated oven at 160° C (320° F) for about 40 minutes. Check in between and add water if necessary so the tops of the dolmadakia do not become too tough. (step 11)
Enjoy warm or preferably cold!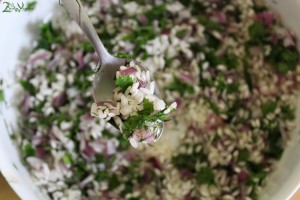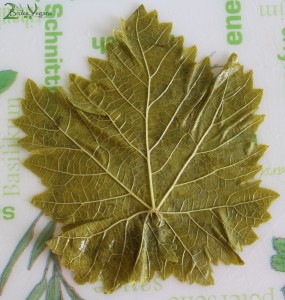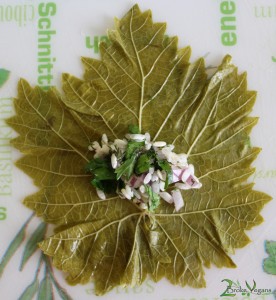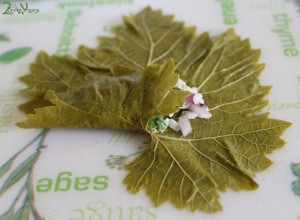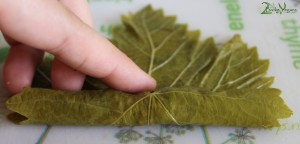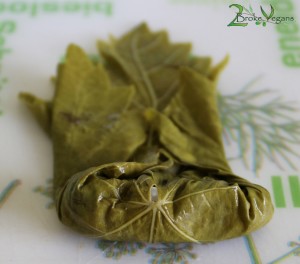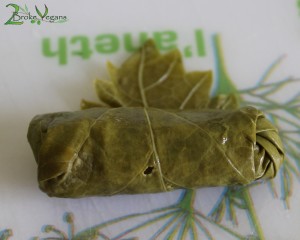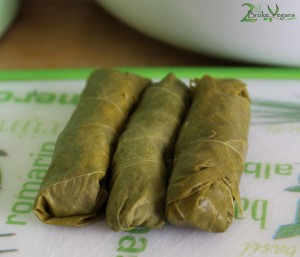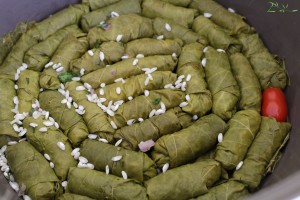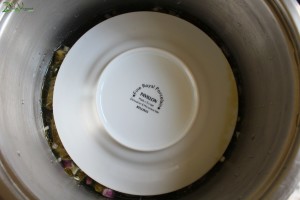 I followed this recipe!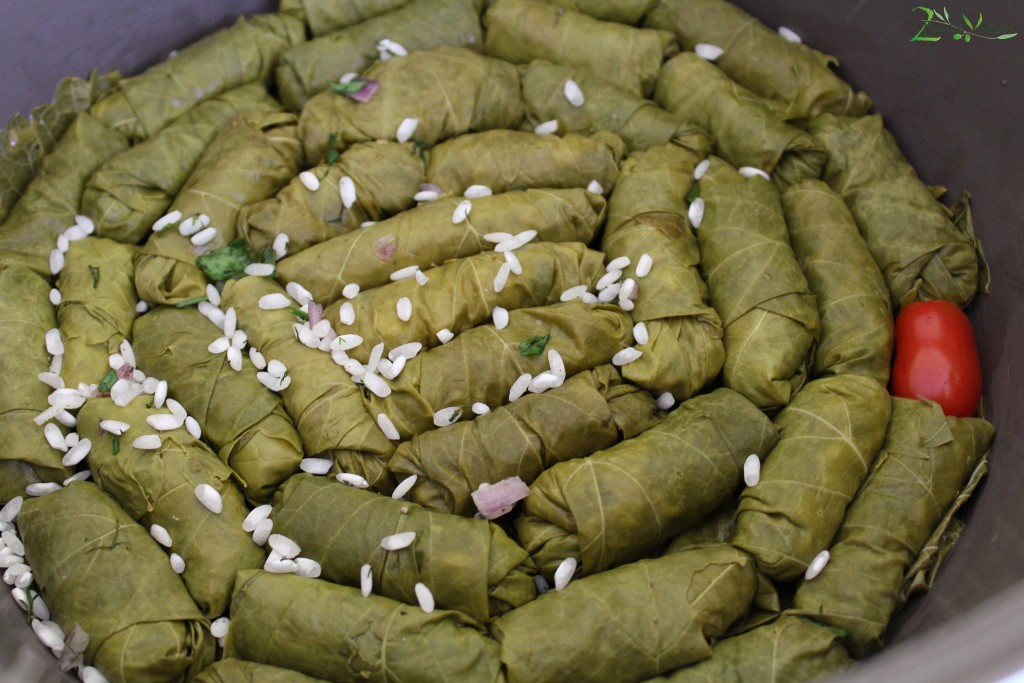 Jake and Athanasia and we currently live in Patra, Greece. Jake is from Minnesota in the United States and Athanasia is from Athens, Greece. Their blog was born and officially launched in October of 2013! It started with them wanting to create a menu of food for themselves for times they didn't know what to make or eat. However, it evolved into so much more than that in such a short time! they began veganizing some of their favorite foods and realized quickly how incredible these recipes taste. Their friends and families became impressed by how delicious gluten free vegan food can actually be as well! Check out more of their recipes on 2 Broke Vegans.