Ragnarok is, according to old Norse literature, the fate or the twilight of the gods. I can't let that slide without throwing in a little Wagner for good measure.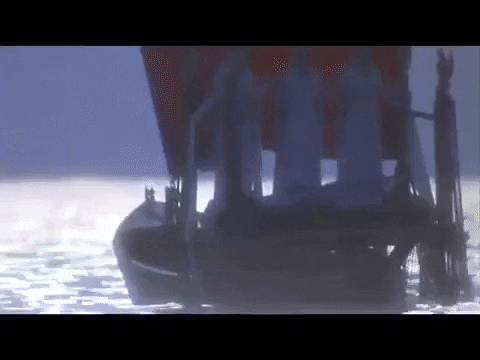 That's relevant, as Richard Wagner is known for his textures, harmonies, and orchestrations. The same can be said for Periphery's multi-guitarist approach that features Misha Mansoor. I've covered some of the models used by other members of Periphery, but this is my first experience with one of Misha's signature pickups. And it's way overdue!
Prog metal, djent, and metalcore are not normally in my wheelhouse. So it did take be a while to get around to trying out the Ragnarok. Admittedly so, it's another example of how we shouldn't always judge the book by the cover. Let's look at why that's the case with this set.
The Ragnarok set I have on-hand is for a 6-string guitar. It has short legs, 4-con lead wire, open bobbins, and the standard pole configuration. Installation is in a double-hum guitar with 500k pots, Switchcraft 12120X 3-way toggle, and a Pure Tone Full Contact 1/4″ output jack. It's also a good time to hit any relevant friction points with some Lizard Spit Slick Nutz.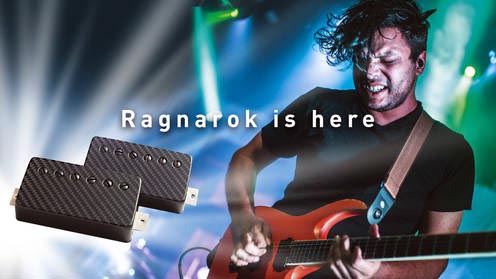 Out of the gate, the Ragnarok is a rip-roaring treat. Both the neck and the bridge go above and beyond, never settling for performing at only a mere serviceable level. There are times when you can hit a big open chord and reveal a legendary harmonically rich and expansive voice. Yet a conquering aggressive character is ravaging down the middle to lay siege upon your strings.
A cool thing about the Ragnarok is that it's not throwing down the full-on brutalz. Wait… is that how the kids say it these days? LOL! I can imagine the expectation level toward this pickup just being a non-stop plundering of your ear drums. But it's not. The Ragnarok is much more versatile. I think this comes from a slightly more balanced tone profile.
The lows are powerful and big, but more punchy than anything. Which is to say the sort of uber-precise and almost 'gated' bottom end isn't really happening here. Imagine that sweet spot. You know, something that's not boomy or flabby and something that's not dry or rigid. A bold low with a nice sprinkling of bloom.
Talk about a show-stopper, you've got to check out the mids on the Ragnarok. Now, I cut my teeth on a very mid-centric pickup and I think the mid-range is what can make or break how a pickup works for you. This is a good example of how the resonant peak is set to bring out a cornucopia of mids. It can bark and snarl and growl and roar and definitely bite. While not a genuine rarity, it's uncommon enough to make it very much welcome in the right context such as this. Dial in your amp just right or tweak your playing style a little and you'll hit a jackpot of versatility.
Not gonna lie, the highs had me concerned. The website calls it "smooth" and the tone chart shows it to be reduced. There really is a well-proportioned amount of adaptable high end dialed in to the Ragnarok. Higher register leads and solos in both positions have plenty of clarity and edge to cut through. Mating this with the mid-range, and you have squeals and harmonics that are effortless.
Ready for some specs?
Ragnarok Bridge
Series – 19.1323 K
Inductance – 6.607 H
Split – 9.554 K
Split – 9.589 K
Parallel – 4.784 K
Magnet – Ceramic
Ragnarok Neck
Series – 16.723 K
Inductance – 5.417 H
Split – 8.399 K
Split – 8.356 K
Parallel – 4.183 K
Magnet – Ceramic
16 K? Yep. There's a lot of wire on that neck pickup. Sometimes it's not the amount of the wire, but what you can do with it. And maybe sometimes, it's both. The Ragnarok neck position definitely has power on tap. But it does so without putting it in your face. There's a lot of transparency going on and a lot of sustain as well. If you're looking for a powerful neck humbucker that doesn't fall into the stereotypical traps of sounding dull or stuffy or honky, give the Ragnarok a tumble.
Here's a demo of Misha Mansoor playing a 7-string Ragnarok set:
What's it good for? Prog Metal, Prog Rock, Thrash, Hardcore, Extreme Metal, Tech Metal, Classic Rock, and Hard Rock. I also find it quite suitable for Heavy Blues and spandex-clad Riff Rock. This set is available in 6, 7, and 8-string models, with Bare Knuckle's range of colors and covers. If you order direct from the BKP site, definitely check out their Pots and Caps for your wiring harness.
I think that the Ragnarok set is an offering that transcends the original intent to serve up something that suitable across many genres.
For reference, this Bare Knuckle Pickups Ragnarok humbucker pickup set evaluation was conducted with a Fractal Axe-Fx II XL+ featuring Celestion Impluse Responses and Fractal MFC-101 MIDI Foot Controller.  Real cabs in use are Marshall 1960B, Mojotone British, and Peavey 6505 cabs loaded with Celestion Classic Series Vintage 30s, Classic Series G12M Greenbacks, and Heritage Series G12-65s.
Bare Knuckle Pickups Website | Facebook | Twitter | YouTube | Instagram