---
Skank Of The Week - Securb - 12-07-2010


Speng Wrote:"He advised that he kissed her while she was sitting on the toilet

First mistake


Speng Wrote:Willard added that his wife had also grabbed his penis.

He got off easy


---
Skank Of The Week - Speng - 01-02-2011



Woman rips off daughter-in-law's nipple in drunken brawl



http://www.elpasotimes.com/ci_16865945?IADID=Search-www.elpasotimes.com-www.elpasotimes.com

LAS CRUCES - A 44-year-old woman who allegedly ripped her daughter-in-law's nipple off during a drunken argument could be facing criminal charges, the 3rd Judicial District Attorney's Office confirmed Wednesday. Las Cruces police officers responded to Memorial Medical Center on Sunday morning, when doctors were already in the process of reattaching the nipple to the 30-year-old victim's breast.

It's believed to be the first time a local victim has suffered a body part being torn from them, said Chief Deputy District Attorney Amy Orlando. The victim told officers she, her husband, his mother and one of her husband's friends had spent Saturday night drinking at an apartment in the 1000 block of Idaho Avenue, according to the police report. Sometime after 3 a.m., the victim's husband had started arguing with his mother, and because it was becoming "very intense," the victim went to stand in between the two to separate them.

When the victim began arguing with her 44-year-old mother-in-law, the older woman allegedly "grabbed (the victim's) right breast and began to squeeze and pull on her nipple." The victim yelled to stop, but her mother-in-law allegedly continued to pull until the younger woman began punching her in the face, according to the police report.

The victim then told police she threw her mother-in-law into the yard, but the older woman allegedly kicked in the back door and had to be physically removed again.

It was when the victim was putting her mother-in-law's belongings in the yard that she felt fluid on her breast and realized there was blood on her shirt.

When she untucked her tank top, her nipple fell on the floor, she told police.

The victim put the nipple in a bag and, after several hours, decided she should go to the emergency room.

Police attempted to make contact with the mother-in-law - a convicted felon who spent two and a half years in prison for drug possession and being a habitual offender earlier in the decade - but were unable to immediately find her.

The victim later told police she did not want to press charges, but the 3rd Judicial District Attorney's Office could charge the mother-in-law with felony aggravated battery against a household member after the police investigation is over.


---
Skank Of The Week - Speng - 01-10-2011



Woman seduced 13 Year Old over XBox Live



http://abclocal.go.com/kabc/story?section=news/local/orange_county&id=7886116

LAKE FOREST, Calif. (KABC) -- A 36-year-old mother of three was arrested Friday on suspicion of having sex with a 13-year-old boy she met online.

Rachel Ann Hicks, of Lake Forest, is facing two counts of rape and one count of child molestation. She is being held without bail.

Orange County Sheriff's investigators say Hicks posed as a 23-year-old woman on XBox Live and started an e-mail and text relationship with the boy, who lives in Maryland. The relationship, which began in September, progressed to Hicks sending sexually explicit pictures and video of herself.

Over Thanksgiving weekend, she told her husband that she had to go to Florida. Detectives say instead, Hicks rented a car and drove to Maryland, where she had sex with the boy at his home while is parents were sleeping.

When the boy's parents confronted him about the messages on his phone, he told them what had happened.

With help from federal authorities, deputies tracked Hicks down and arrested her at her home Friday afternoon, according to Orange County sheriff's spokesman Jim Amormino.

Investigators suspect she may have molested at least one other boy, Amormino said.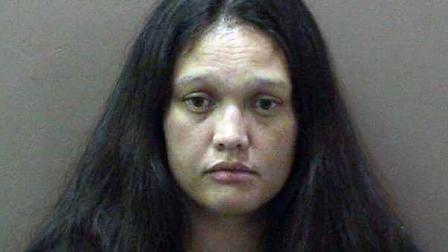 ---
Skank Of The Week - Securb - 01-12-2011


Speng Wrote:

Woman seduced 13 Year Old over XBox Live

I wonder how many Microsoft points it cost him


---
Skank Of The Week - Securb - 01-22-2011

A southwest suburban mother of three was sentenced Friday to 10 years in prison after admitting having sex with teenage boys who were friends of her daughter.

Cathleen Miller, 40, of Chicago Ridge, pleaded guilty to aggravated criminal sexual abuse and criminal sexual assault as her mother and sister as well as the families of two of her victims were present, defense attorney Robert Olson said.



[SIZE=2]The longtime secretary for the village of Chicago Ridge received three years each for molesting three of the victims and another year for abusing a fourth victim, said Andy Conklin, a spokesman for the Cook County state's attorney's office. The boys were either 14 or 15 at the time

.[/SIZE]


---
Skank Of The Week - Securb - 02-12-2011

Investigators today say that three local women are under arrest, charged with stealing thousands of dollars from men that they met in the French Quarter.

According to Officer Shereese Harper, the three women would often work as a team, meeting their victims in the French Quarter, then accompanying the man back to his hotel room. The men reported later finding that they had been robbed by the

femm fatales.



In one instance in January, cops say one of the women stole $6,000 in cash from a man in his hotel on Dauphine Street while the other two "distracted" the victim with unspecified activities. Investigators later identified one of those suspects as Donata Givens (above, center.)

In another January theft, police say two of the women similarly met a man in the Quarter and accompanied him back to his hotel for an evening of unspecified activities. Cops say that after the victim went to sleep, the females stole the victim's credit cards, an Apple I-pod Touch and $1,200 in cash, as well as $3,000.00 and an Apple I-pod Touch from the victim's friend staying in the adjoining room.


---
Skank Of The Week - Securb - 02-23-2011

Founded in 2007, this House of the Beautiful Flowers has now become a home for 23 elderly retired prostitutes. It is located in Tepito, Mexico, and it's named after Casa Xochiquetzal, Aztec goddess of love and women.

The idea of creating such a retirement center belongs to former prostitute Carmen Munoz. She was shocked seeing her old "colleagues" sleeping in the streets.

She spent years trying to convince the government to support her idea, and she finally was given an old 18th century house that is now transformed into a retirement home run by the government that can accommodate 45 former sex workers who should be at least 60 years old.


---
Skank Of The Week - Securb - 03-04-2011

MEMPHIS, Tenn. - A 40-year old woman is facing rape charges after being caught naked inside a closet with a 16-year old teen.

According to an affidavit, 40-year old Mary Magdalene Collier was arrested for aggravated statutory rape after the teen's mother discovered they were having a sexual relationship.

Both the 16-year old and Collier admitted to having an on going sexual relationship since January of 2011.

The teen's mother called police after unexpectedly returning home and finding her son partial naked and Collier completely naked inside her son's closet.

Collier is still behind bars at Shelby County's Jail East and currently has a $50,000 bond. Her next court date is March 3rd.


---
Skank Of The Week - Speng - 03-04-2011

Looks like she has the mange.


---
Skank Of The Week - Securb - 03-04-2011

She just sent us pics she wants to be a BOTM


---