---
RE: Moron of the week - Securb - 05-10-2016


Quote: A man accused in a 2006 contract killing in which he went to the wrong house and killed someone with the same name as the intended target has been found guilty of murder and kidnapping charges.


A Geauga (jee-'AW-guh) County judge convicted 46-year-old Chad South of murder and kidnapping charges last week in the death of 31-year-old Daniel Ott in Burton Township.

A woman accused of helping South pleaded guilty Monday to involuntary manslaughter and kidnapping. Authorities say 37-year-old Mindie Stanifer accompanied South to Ott's home.

They were among five people charged criminally for their involvement in Ott's death.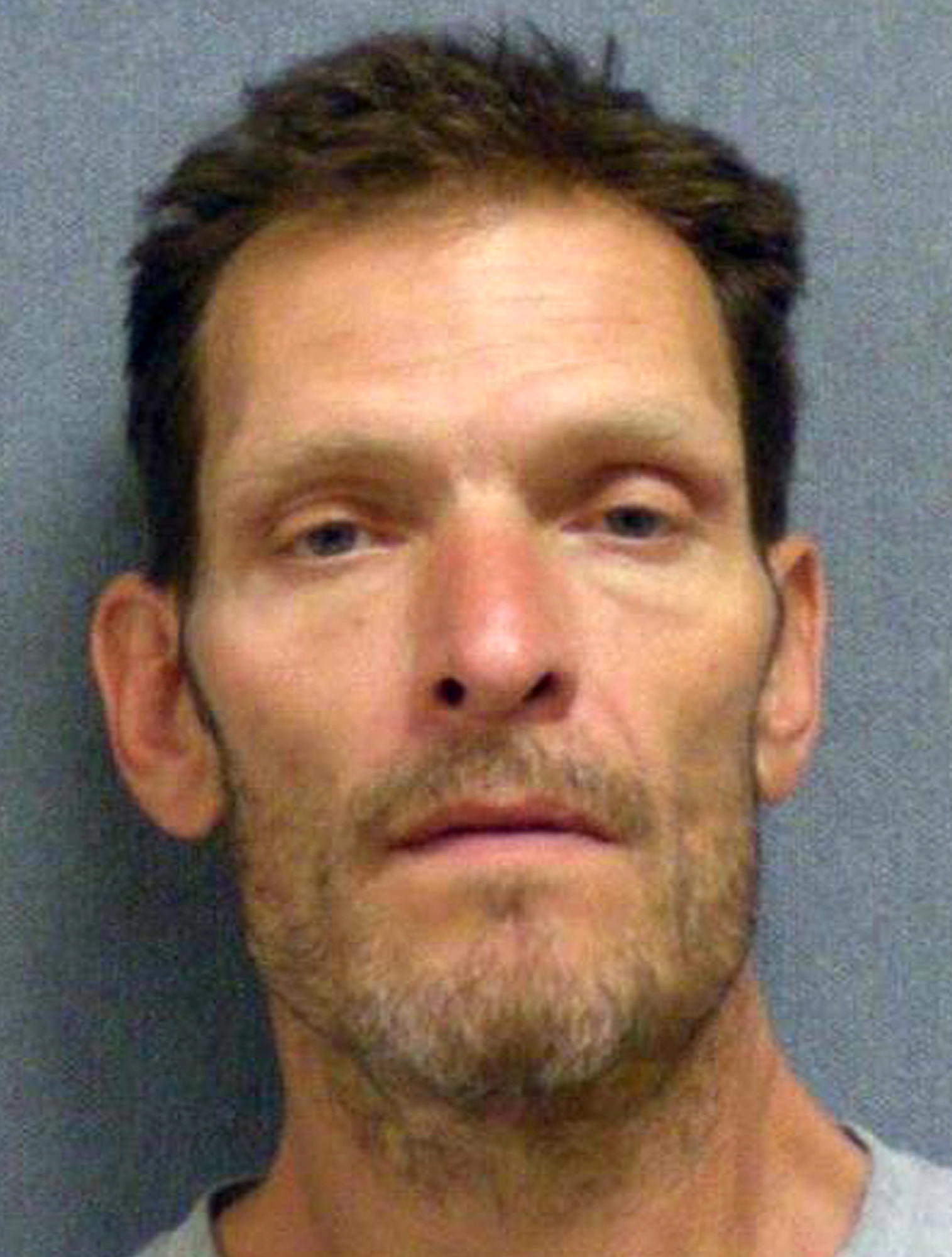 ---
RE: Moron of the week - karpathion - 05-17-2016

Are you Sarah Connor?


---
RE: Moron of the week - Securb - 08-27-2016

A man spotted yesterday afternoon performing oral sex on a woman lying down on a Florida beach boardwalk told cops that he was an "emergency responder and had to assist the female as it was his duty,"according to a criminal complaint.

A Treasure Island Police Department officer found Tracy Briley, 50, with his shorts at his ankles and "penis out in plain view" around 1 PM Wednesday. Briley, the cop noted, "was performing cunnilingus on a female subject laying on the beach boardwalk."


Briley, seen at right, told the officer that he was homeless and "had nowhere else to have sex except in public."


A witness told police that he (and his three-year-old grandson) "observed the act of cunnilingus."


When Officer Zakariah Dorman arrived on the boardwalk, Briley's companion--who is not identified in the complaint--was clothed. She was subsequently transported to a local hospital "reference to a medical issue."


Briley was transported to the county jail, where he is being held in lieu of $10,000 on a felony lewd and lascivious exhibition charge. He was also hit with a misdemeanor trespas

sing count.







---
RE: Moron of the week - divorce111 - 11-16-2017

Whether it's the horrific shooting in Las Vegas, the not-fast-enough recovery in Puerto Rico, or the ongoing investigations into Russian interference in last year's US election, this hasn't been the most stress-free, uplifting seven days in recent memory. So, before we start to look back at some of the things that happened on the internet last week, we make you this promise: We're going to end on an up note. Or, at least, a dumb note. Think of it as the carrot at the end of a particularly grim stick, and think of it often as we start down the all-too-unfortunate road we're on


unopposed Divorces Pretoria


---