---
Moron of the week - Securb - 01-14-2009

A set of footprints were a dead giveaway for a would-be Bowden escapist Thursday. Michael Horyn, a 41-year-old man serving 11 years at Bowden Institution for break and enter, theft and extortion was free for only a hour before RCMP tracked him down by following his footprints in the snow. He had just been transferred from the medium-security section to minimum security. He now faces charges for escaping.

Yes he's Canadian


---
Moron of the week - TooFunny - 01-14-2009


Securb Wrote:A set of footprints were a dead giveaway for a would-be Bowden escapist Thursday. Michael Horyn, a 41-year-old man serving 11 years at Bowden Institution for break and enter, theft and extortion was free for only a hour before RCMP tracked him down by following his footprints in the snow. He had just been transferred from the medium-security section to minimum security. He now faces charges for escaping.

Yes he's Canadian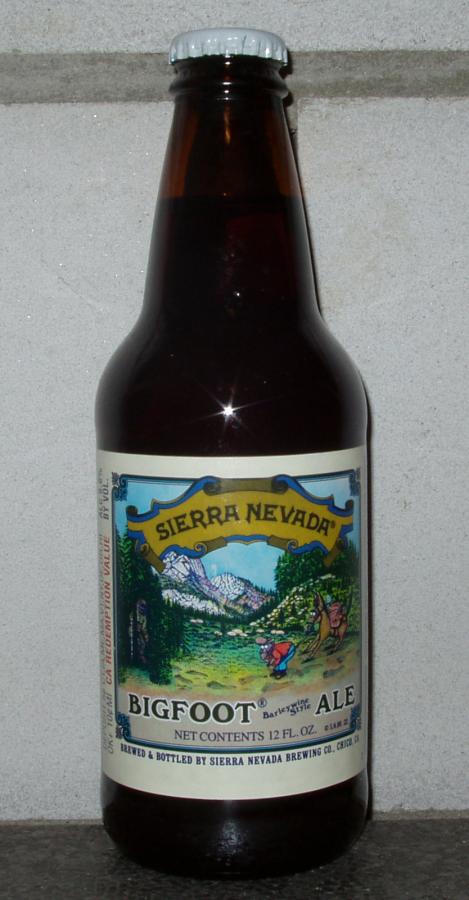 Give him a break, eh? He wore his parka with the fur trim on the hood so they would think it was Bigfoot.


---
Moron of the week - Prog - 01-14-2009

I get this image of Dudley Do-Right chasing Snidley Whiplash.


---
Moron of the week - TooFunny - 01-18-2009

[SIZE="4"]Drug smuggler who asks U.S. customs for help gets 14-year sentence
[/SIZE]
VANCOUVER, B.C. - A cocaine mule who lost his shipment and called U.S. customs officials for help has been handed a 14-year prison term in by a U.S. District Court judge in Seattle.

Leroy Carr, of Federal Way, Wash., was convicted last October of intent to distribute drugs after being arrested near the Sumas border crossing leading into British Columbia.

Trial records show Carr called U.S. Immigration and Customs Enforcement in August 2007, claiming he had stashed 31 kilograms of cocaine near the border but when he returned he couldn't find the back packs.

A news release from the U.S. Attorney's Office said Carr asked customs officers to issue a news release saying the government had seized the drugs "so that the organized crime group he worked for (in British Columbia) would not retaliate against him for stealing the drugs."

Two weeks later, a Boy Scout Ranger called officials to say he had found the drugs.

During his trial Carr claimed he never possessed the drugs, even though he drew a map pinpointing where he thought he left the drugs for customs officials.

Court records show Carr had run into border agents on many occasions and each time he was caught with large amounts of cash and tools commonly used by smugglers, such as night-vision goggles and a global positioning system.


---
Moron of the week - Securb - 01-22-2009



Man Arrested For 190th Time In Florida



Thursday, January 22, 2009 – updated: 12:43 pm EST January 22, 2009



BOCA RATON, Fla. --

Police say a 46-year-old man was arrested for the 190th time in Florida this week.
Authorities arrested Henry Farrell after he tried to carjack a man outside a Boca Raton coffee shop. Police said Farrell threatened to kill the man after he refused to give Farrell a ride.

Officer Sandra Boonenberg, a police spokeswoman, said authorities have spent years dealing with Farrell, who "lives locally and apparently likes Boca Raton."

Farrell is being held without bond on charges of carjacking, possession of marijuana and possession of paraphernalia.
The man's mother says her son has struggled with severe mental illness since his teens and is diagnosed with bipolar disorder.


---
Moron of the week - Speng - 01-22-2009

Holy shit, arrested 190 times?


---
Moron of the week - 3dR3 - 01-23-2009

he gets arrested 6.78 times a year.


---
Moron of the week - Hooch - 01-23-2009

You'd think after 190 arrests he'd be jailed for something by now.


---
Moron of the week - Prog - 01-23-2009

A man murdered his estranged wife after he became "enraged" that she had changed her marital status to single on the social networking site Facebook.

Edward Richardson, 41, was found guilty of stabbing to death Sarah Richardson, 26, a hairdresser, in her parents' house in Staffordshire on May 12 last year.

Fiona Cortese of the Crown Prosecution Service said: "Richarsdon became enraged when Sarah changed her marital status on Facebook to single and decided to go and see her as she was not responding to his messages."

Stafford Crown Court heard that Richardson, a carpenter from Biddulph, Stoke-on-Trent, had sought out Mrs Richardson in her parents house and entered by breaking the front door window.

"Once inside he found Sarah in her bedroom and subjected her to a frenzied and brutal attack with a knife and then attempted to take his own life," said Ms Cortese.

She said: "We hope that today's guilty verdict will go some way to easing the pain of Sarah's friends and family after losing her in such a violent and abrupt way."


---
Moron of the week - Speng - 01-25-2009



Goat detained over armed robbery



http://www.reuters.com/article/oddlyEnoughNews/idUSTRE50M4XT20090124?feedType=RSS&feedName=oddlyEnoughNews

LAGOS (Reuters) - Police in Nigeria are holding a goat on suspicion of attempted armed robbery.

Vigilantes took the black and white beast to the police saying it was an armed robber who had used black magic to transform himself into a goat to escape arrest after trying to steal a Mazda 323.

"The group of vigilante men came to report that while they were on patrol they saw some hoodlums attempting to rob a car. They pursued them. However one of them escaped while the other turned into a goat," Kwara state police spokesman Tunde Mohammed told Reuters by telephone.

"We cannot confirm the story, but the goat is in our custody. We cannot base our information on something mystical. It is something that has to be proved scientifically, that a human being turned into a goat," he said.

Belief in witchcraft is widespread in parts of Nigeria, Africa's most populous nation. Residents came to the police station to see the goat, photographed in one national newspaper on its knees next to a pile of straw.


---