---
iBrew - CTN - 10-23-2015

no, it's not an app for your new MaxiPad.

I am brewing beer with a buddy of mine.

Doing homebrew/5 gallon batches for now but we'll eventally scale up.

the first beer we brewed is a bitter brown ale. Aside from the bitterness, pretty classic biscuity/malty profile with a distinct fruity tartness courtesy of the hops and the yeast we used. It's about a 7%. Pours extremely dark brown, a bit hazy, and has a very much subdued tan head (which is a bit of a mistake actually... not enough sugar used to prime the bottles). Has a dry, tannin-y aftertaste and a noticeable but not over-the-top bitterness courtesy of the german bittering hops (see below)

The second brew (currently fermenting) is called "Cudjoe's Brown Ale". It's a revised recipe of the first batch. This one is much the same as the first batch in terms of malts (English "Maris Otter" Pale Ale malt, biscuit malt, chocolate malt, oatmeal and wheat) as well as hops (German Perle and English Fuggle hops), but it also uses Allspice, and a german wheat beer yeast, to impart a distinct banana and clove taste and aroma. The name of the beer honours the leader of one of the first independent self-governing slave colonies (The Maroons) in Jamaica. Captain Cudjoe was not only a brave and fierce leader in battles with the English forces, but he also proved to be a master tactician, wise and measured in his responsibilities as a leader. He was also the first person to establish a treaty between the Maroons colonies and the British forces, effectively setting a precedent for all other slave revolts across the Caribbean. It will probably end up at about 6.5%


The third brew (also currently fermenting) is a harvest beer, a German style Doppelbock. Pretty classic recipe, focusing on warm toasty caramelly, smokey and nutty tasting malts, using new world hops (US Northern Brewer and Willamette) and a Kolsch yeast strain fermented at cooler temperatures to take on more lager characteristics consistent with a Doppelbock. The twist is that we are going to be infusing the beer with locally grown cranberries, since it is currently cranberry harvest season. It will be called "Ataca Doppelbock". Ataca is the Iroquois word for cranberries, the tribe that had historically occupied this entire region of the St. Lawrence waterway. In keeping with the Doppelbock style, this is probably going to turn out somewhere above 8%. We're expecting it to pour a lovely orangey-red colour with a pale tan head.


Tomorrow we're brewing an oatmeal stout, and although we're not using any coffee or chocolate, it's going to have those tastes in it due to the roasted barley and chocolate malt we're using. 

After that, we're doing a single-hop IPA, using New Zealand Wakatu hops.


---
RE: iBrew - CTN - 10-30-2015

Now, with pictures!

Cudjoe's Brown ale, freshly moved to the Secondary fermenter: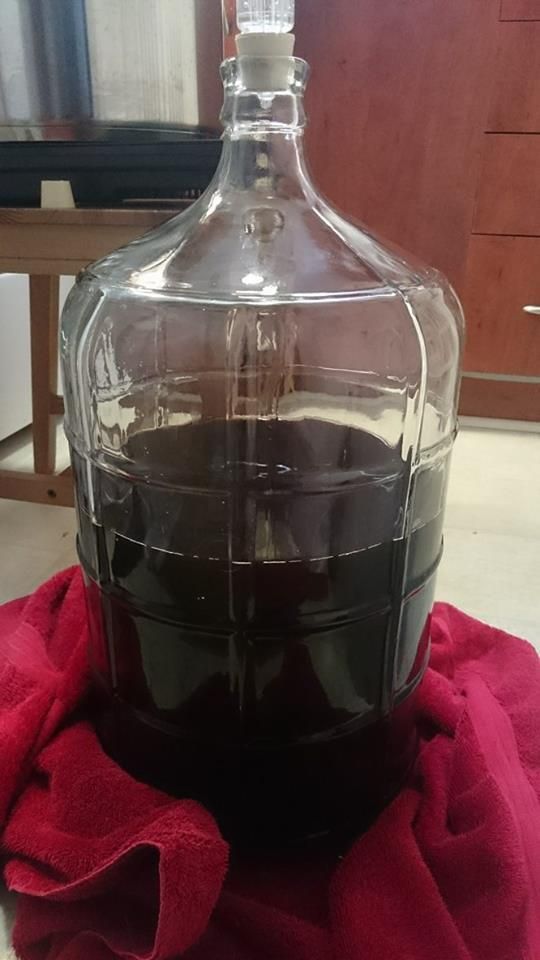 Ataca Doppelbock (secondary w/ cranberries)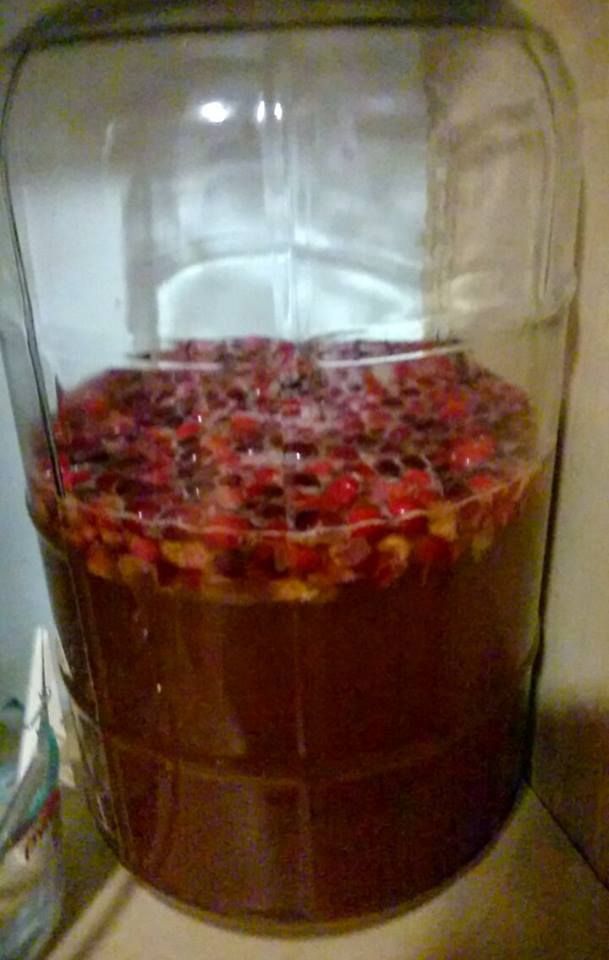 Widdershins Oatmeal stout (primary)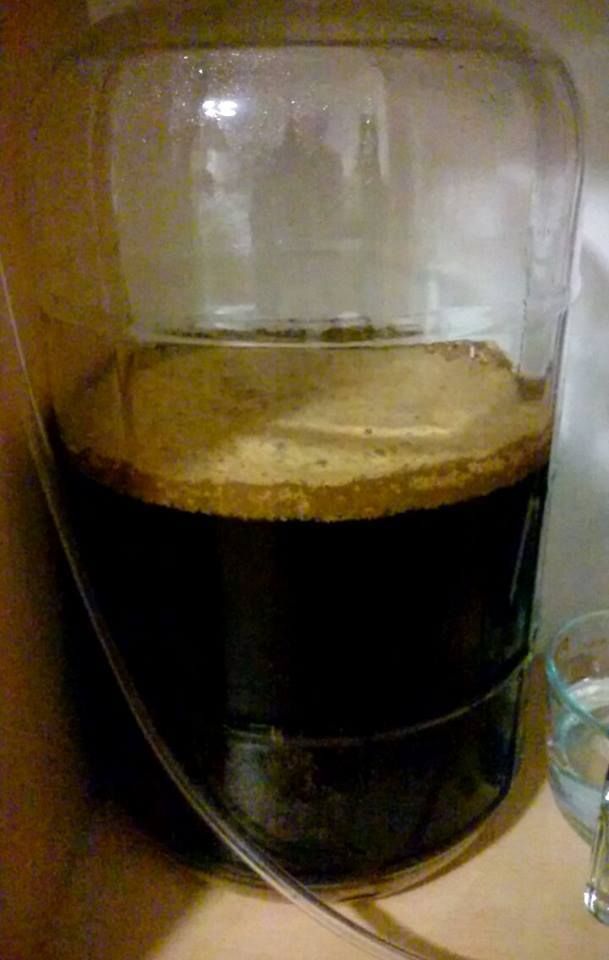 and the Haka IPA: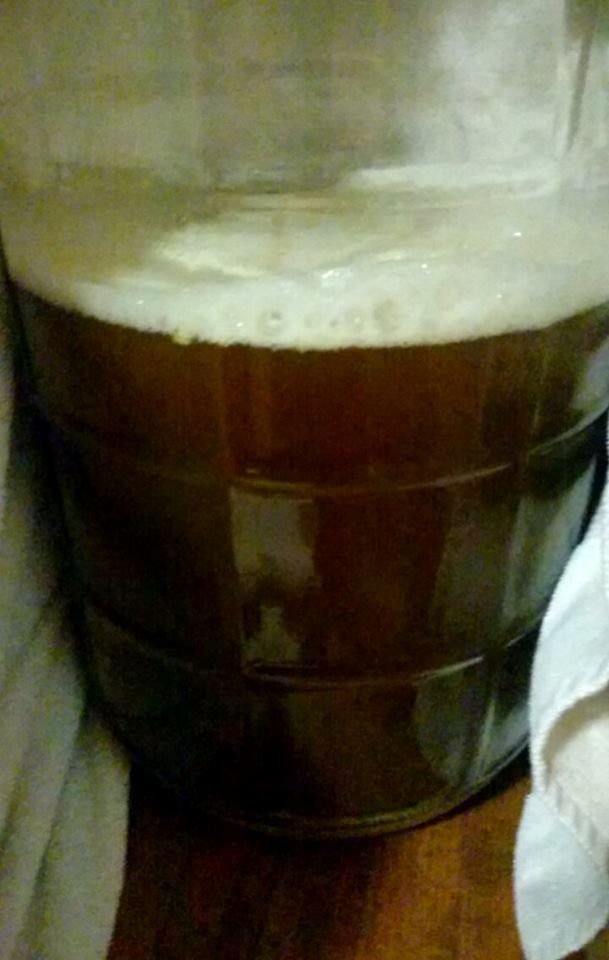 ---
RE: iBrew - Dr. Vegetable - 10-30-2015

Funny story...

My brother was making some beer and had some 5-gallon glass jars going like that. One day he moved them to a different spot in the basement. He was upstairs about 30 minutes later when he heard a loud pop. He went back down and all that was left of one of the jars was the bottom. The rest of it had been vaporized into fine beer-soaked shards all over the basement.

Moral of the story: Make sure that shit is properly vented!


---
RE: iBrew - CTN - 10-30-2015

yikes. did he know that he was supposed to put a bubbler/airlock on them?

Needs to be some way for the carbon dioxide to escape otherwise, explosions happen.


---
RE: iBrew - Dr. Vegetable - 10-30-2015

I think he had all that on there, but somehow it got farbled when he moved the jug.


---
RE: iBrew - Securb - 10-31-2015

I have had some high gravity beers blow up or blow off the air lock. With my big beers I tape a 2 inch hose to the top and put the end in a bucket of water.


---
RE: iBrew - CTN - 11-03-2015

Redoing the doppelbock recipe with a couple of tweaks

Sent by smoke signal from a covert location in the middle of the French North.


---
RE: iBrew - Dr. Vegetable - 11-03-2015


(11-03-2015, 03:00 PM)

CTN Wrote: Doppeldoing the doppelbock recipe with a dopple of tweaks

Fruit is always difficult.


---
RE: iBrew - CTN - 11-03-2015

Lol

The tweaks were that we added more flaked corn to brighten up the colour and a good bit of Special B malt for more of a toffee/nut flavour

Sent by smoke signal from a covert location in the middle of the French North.


---
RE: iBrew - Securb - 11-10-2015

I would add just a touch of smoked malt in there also. Just a whisper.


---