04-04-2016, 11:21 AM (This post was last modified: 04-04-2016, 11:25 AM by karpathion.)
About a year ago I traded a modern DSL100H for a new Carvin, X100B V4 1/4 stack, and a BugeraV-22 combo. "The guy really wanted that amp!" 
While we were bulshitting around and testing out new toys, I kept looking at a Epi Standard that was blank. No electronics or hardware on it. Just enough natural relicing on it to make it interesting.
As we talked I made it a point to mention the footswitch for Bugera was gone, and the Carvin's cabninet had some good scratches on the sides. 
He did see me looking at that Epi, "I made it pretty obvious," and said he would throw it in if I thought I would do something with it.
It only took a year, but I finally got around to rebuilding that guitar.
I built it up with a new set of chrome Grover's,  Gibson bridge and tail piece from a broken neck LP, and Schaller strap locks. The nut is original to the guitar, but I think I'm going g to replace it with bone.
I went all in on electronics. Gibson 500T/490R pups. New switchcraft, 3 way switch and jack. CTS 500k pots, .022 silver can NOS Russian PIO caps, and 99.9% solid core copper wire. All wired true 50's style.
Action and intonation are set perfect. And it sounds glorious. 
I've been calling it Mona Lisa, because it really is some of the best work I've ever done on a full rebuild. I am very proud of this this.
[img]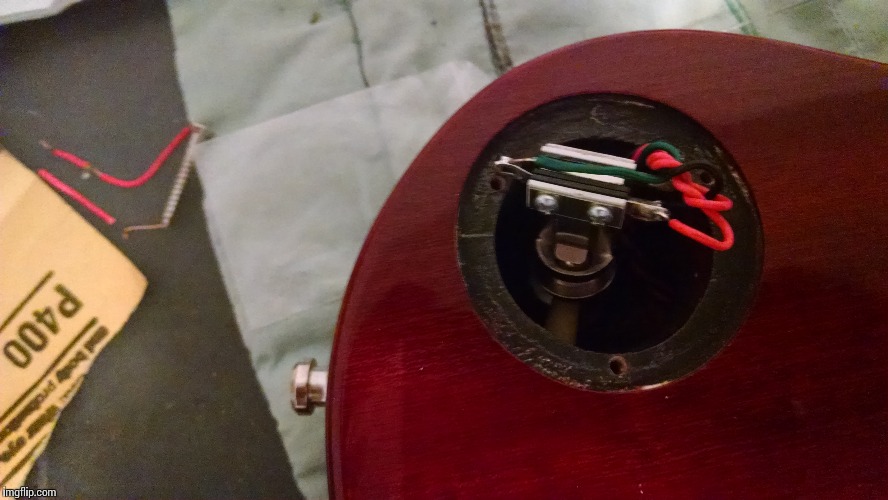 via Imgflip Meme Maker
[/img]
[img]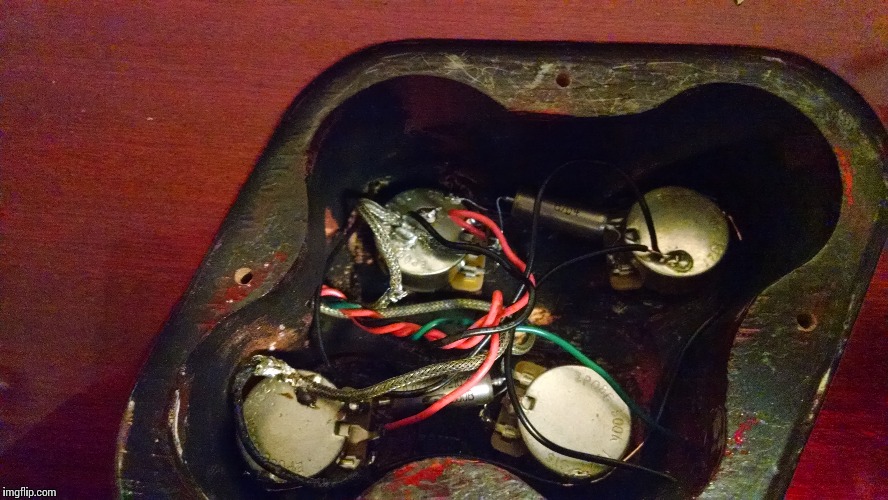 via Imgflip Meme Maker
[/img]
[img]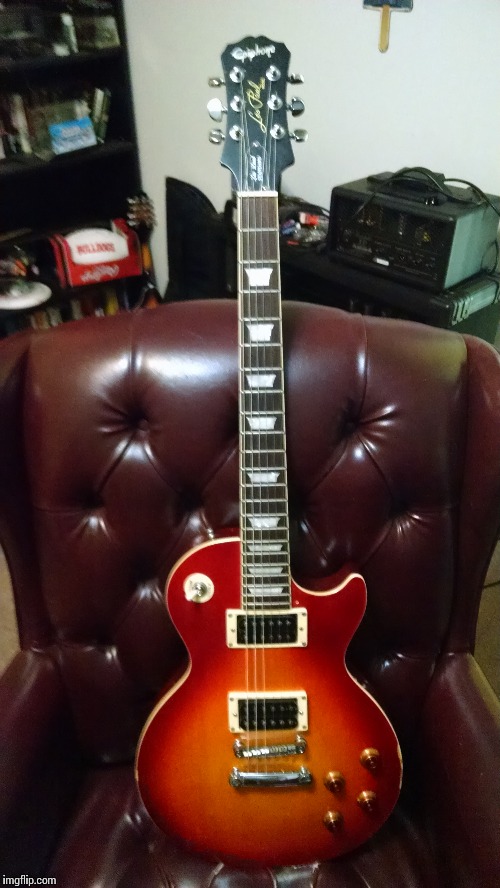 via Imgflip Meme Maker
[/img]
I hear Mexico is nice this time of year.