01-03-2017, 12:52 PM (This post was last modified: 01-03-2017, 12:54 PM by karpathion.)
If you are a Gearhead, I'm sure you have heard that the LA era 318 is nothing more than a boat anchor. Well, I am going to attempt to prove that wrong.This project is an attempt to get as close to 400hp as possible.
I am starting with a 1971 stamped 318 block, from a 1972 Charger. It had about 175hp, no compression to speak of, and a set of heads that could barely handle 250hp. Let's see what we can do with it. 
At this point of the build, The block was just back from the machine shop. Cleaned, inspected, and bored 30 over. That makes it a 322. It's a good start.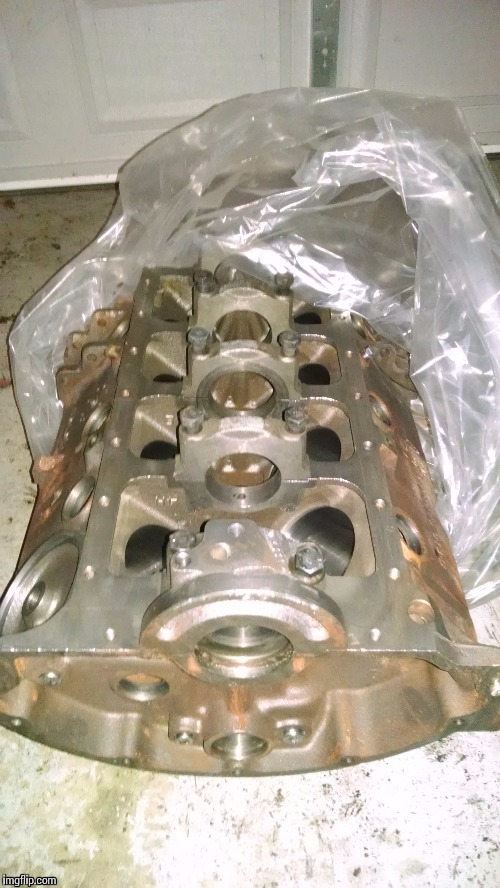 I hear Mexico is nice this time of year.