03-28-2018, 03:33 AM
Well, it's that time of year again... Don't want shit, don't need shit, but have to do a little something for myself. It's kind of a ritual. 
Pulled this little POS out of the closet tonight. It's one of those Gibson MM Explorers from a few years back. "Damn Mozart, always photo bombing shit..."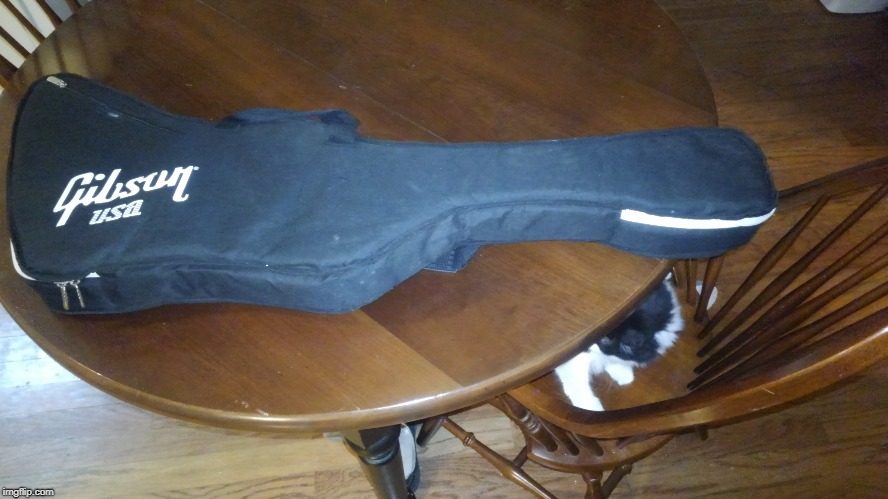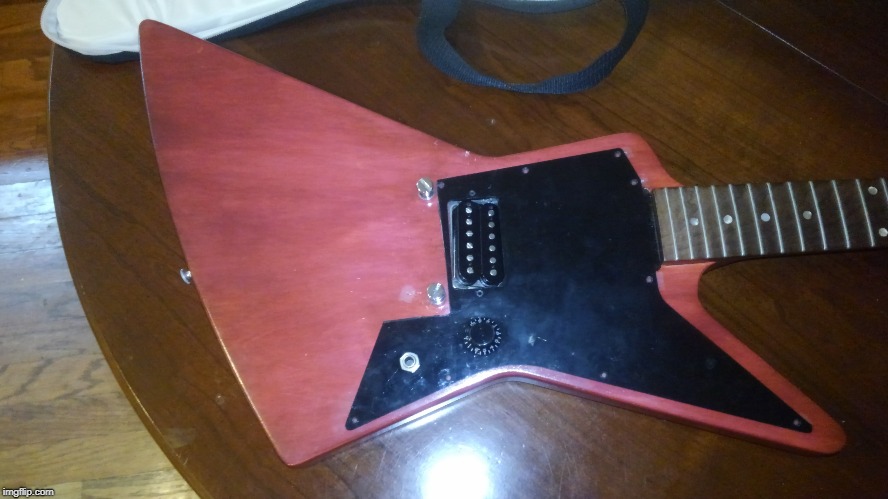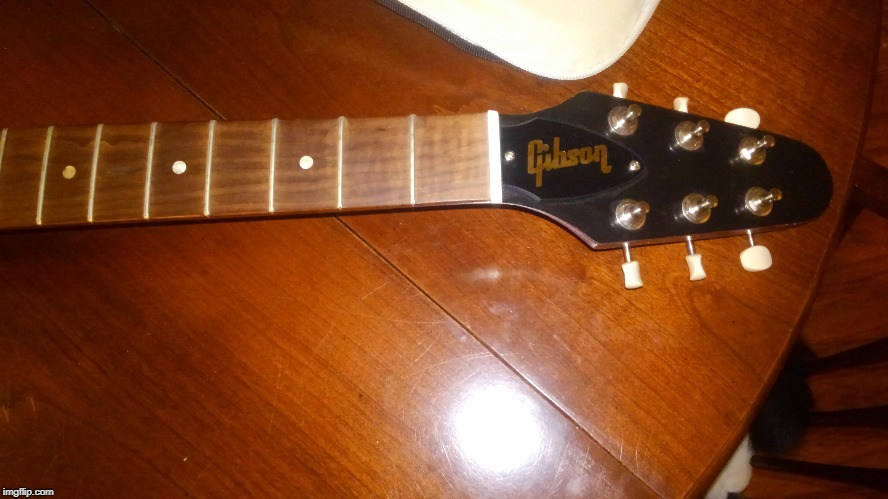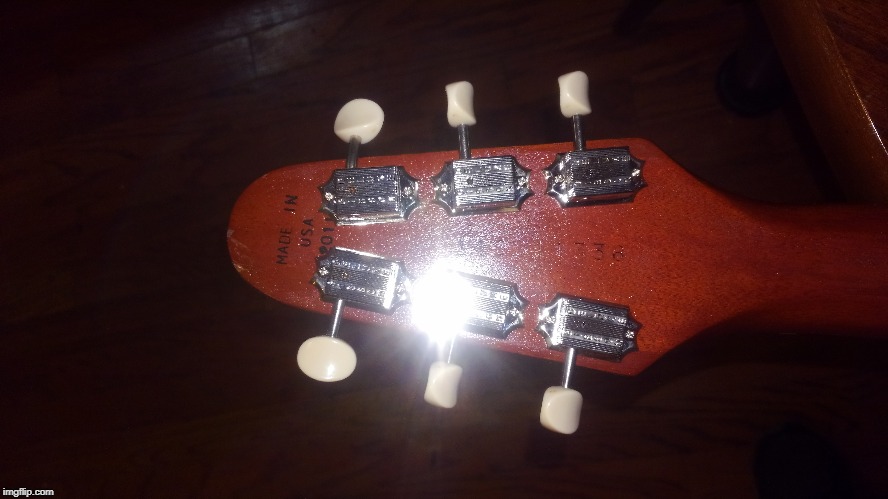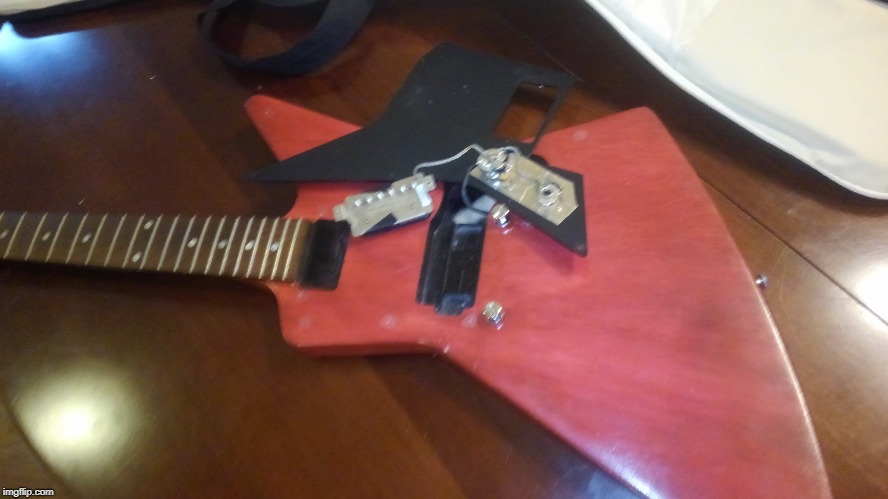 I've tried once to make a decent guitar out of it, but it was several years ago, and my patience and attention to detail were nothing like they are now.
I'm sure you all know what these things are, as well as the the specs. What do I make out of it? 
The sky is the limit, and anything is possible. Old finish is coming off as soon as this post is over. I want to think outside the box. Push me bitches. Resources are not really a problem.
I hear Mexico is nice this time of year.