12-27-2008, 08:26 PM (This post was last modified: 12-28-2008, 12:22 PM by pervertfreak.)
I finally was able to drag at least SOME of my home theater equipment downstairs from the ex-surround sound room to our living room where we can enjoy it. My home theater equipment has been collecting dust for the past five years ever since the kids were born. (It's been a battle with the wife to bring the reciever and speakers downstairs). So I brought down the ol' Sony STR-DA7ES reciever and Klipsch Quintet speakers with 12" Sony sub (I don't know why the hell I didn't bring the Klipsch sub down, maybe later - I have two 12" subs) and am enjoying my 56" Samsung DLP with 2.1 HQ audio. I also just got a new stand from Best Buy which finally raises the TV much higher to eye level to where it should be. I'm psyched! When I picked up the stand I also got the latest Indiana Jones on Blu-Ray so I'm eager to watch it.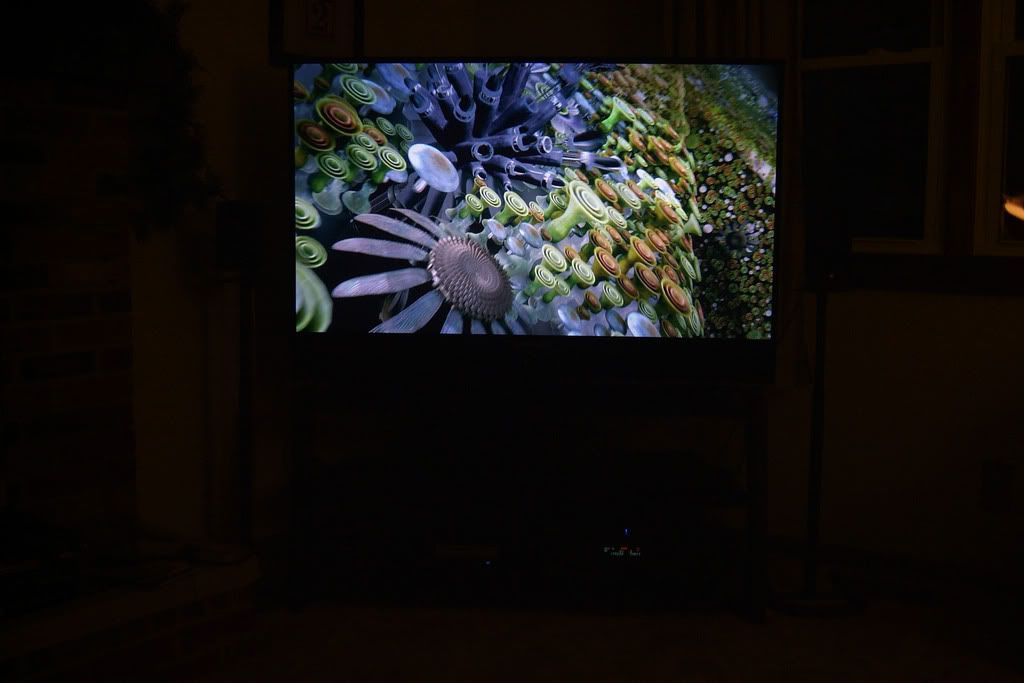 P.S.- While I was at Best Buy, I checked out some of the high end Klipsch floor standing speakers and I think I may blow some money on the high end Klipsch WF-34's or WF-35's built with THREE/TRIPLE mid-range fiberglass cones and a 1" titanium tweeter. My wife and I are always worried that the kids are going to knock over the little Quintets on their stands into the TV and scratch it up. So if I got floorstanders it would be nearly impossible for that to happen, right?!
A long time ago my daddy said, "Son, always cut away from yourself with a knife, treat every firearm as though it's loaded and never update your BIOS during a lightning storm".