The Patriots cheating again
The Patriots hatter guy seems content posting taunts in the Beat the House area.
(09-29-2015, 02:23 PM)

idsnowdog Wrote:

Character
I don't remember seeing her on the field. 
(09-30-2015, 01:00 PM)

idsnowdog Wrote: I wasn't aware Bridget Moynahan played either?
No, but she does wear a mean hat.
Someone should put that in their signature…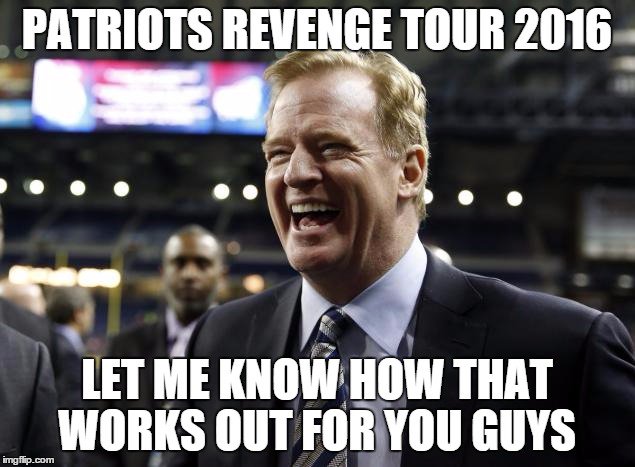 Hooch can I stay with you until Deflategate blows over cant go home to the wife and none of my Patriots-loving friends will take me. 



What's the worst that can come from a 4 game suspension 3-1 or 2-2? Were talking about Houston, Buffalo, Miami and Arizona. If Jimmy G plays well he can roll that into a fat free agent contract for 2017 ala Brock Osweiler.
Users browsing this thread: 1 Guest(s)