02-02-2015, 03:46 PM (This post was last modified: 02-02-2015, 03:47 PM by kinnikuman.)
I have this sweet charvel i did with a dragon graphic on it. The only problem is the neck is twisted and the tremolo isn't really suited to a angled headstock.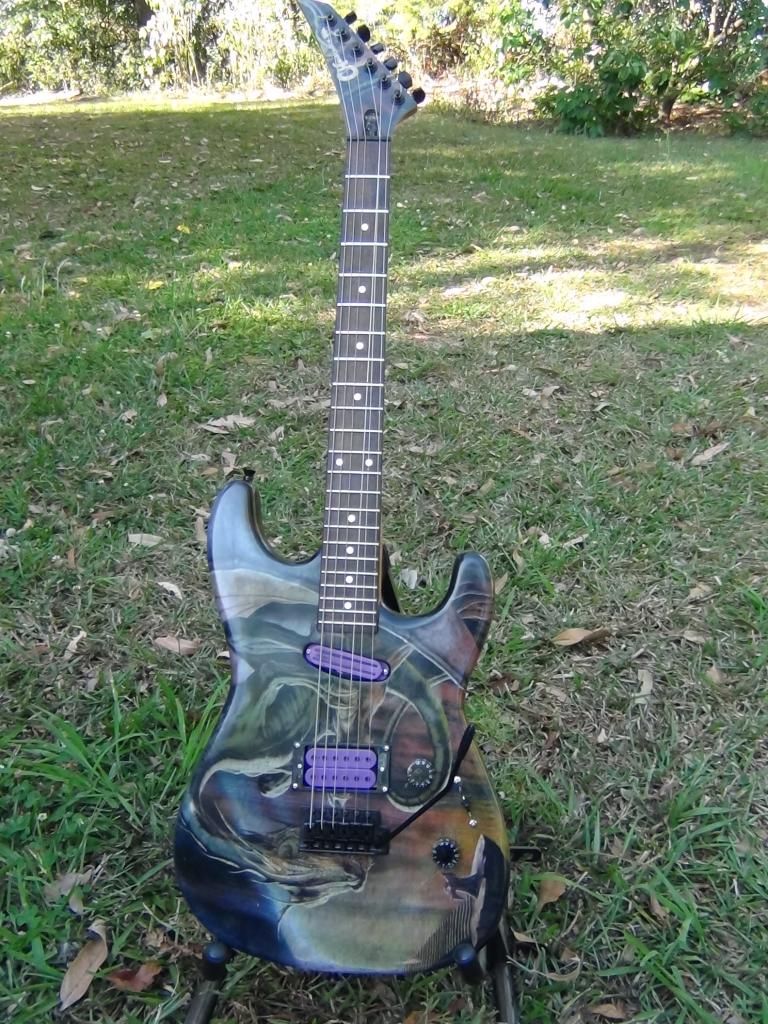 I have a mahogany neck here with a great big cbs style reverse headstock. I was thinking i could remove the fretboard from it and glue on another one with a extensions that reaches out to the neck pickup, Making it 25 frets. I would get some purple side dots and purple dots for the fingerboard. I would also continue the graphic onto the headstock
Here is a quick mock up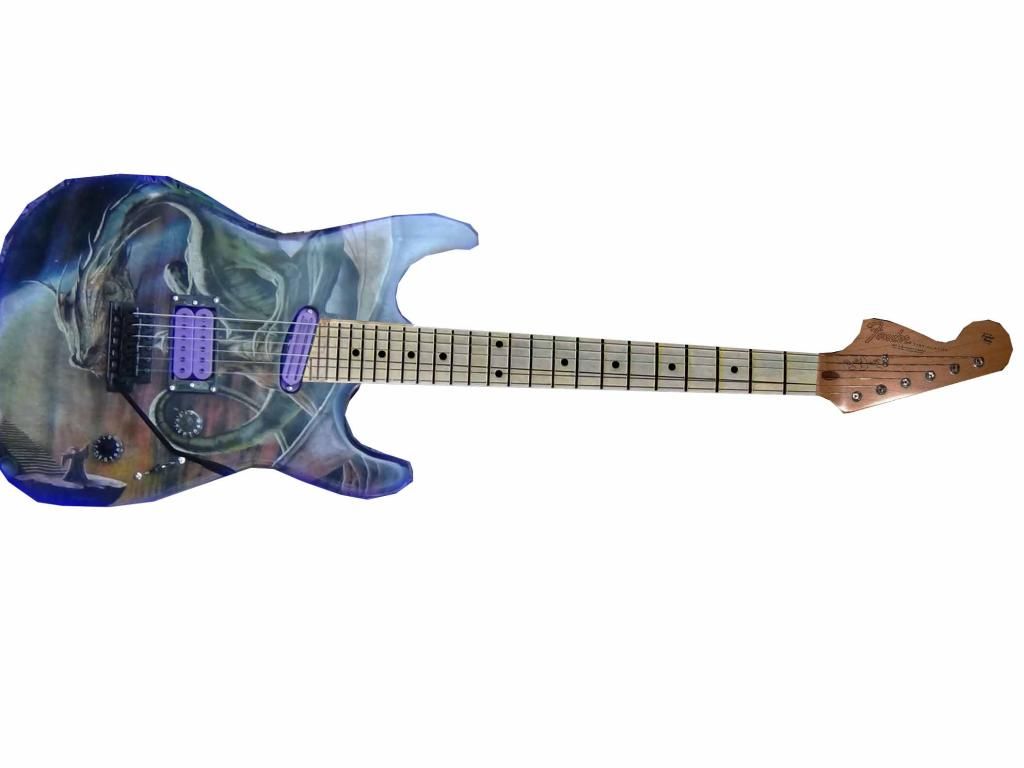 I have been considering this for awhile now but i dont really know if the headstock will work with it.
Any ideas??