Well, I need another bass like I need another drink of whisky...lol. Ya know, I got a couple of Carvins that I absolutely love, a Hamer 12 String that is awesome, A Kramer 5 string that is cool for what it is, and an old Kramer P/J from the mid 80's that I've had ever since then.
But alas, I have always wanted a Spector Bass. I've always wanted that big super huge meaty tone. I think Mike Starr from Alice in Chains is the main reason I wanted one. I just always loved his tone.
Anyways, I was perusing through Craigslist last night just farting around. It's just something that I do. I don't "NEED" anything really when it comes to musical equipment, but I'm a freakin junkie, and I just love to look at gear. I also do very well at scoring GREAT deals on everything that I have ever purchased...lol
Anyways, lately for some reason, I have been looking for Spector basses on Craigslist for the hell of it. Well, low and behold, I saw one last night for a freakin steal!! At least I thought it was a steal. It was a Spector Legend 4 Classic for $200. I 'bout sh!t when I saw that price....considering that they go for around $750 or so new.
It was a finish that I've always hated, but I really didn't care since all it is going to be is my new recording bass. However, I sat here last night for a couple of hours looking at different pictures of the basses with that finish, and it really grew on me, especially when I watched some videos of people playing them.
Now, I've been jonesing for one as of late with a P/J pickup combination because of Mike Starr, but for $200, I said fukk it....I'll make the soapbars work for me.
Anyways, I present to you......my new Spector Legend 4 Classic in the holoflash finish. Now, the funny thing about this finish is this. When you look at it, it really just looks like one of those black paisley Fender Strat/Teles with a bunch of finger prints all over it, kind of. Now, when you do some crazy shifting in the light, and take different angled pictures of it you get this.
Here is a stock picture:
[img]http://image.rakuten.co.jp/chuya-online/cabinet/items09/73448.jpg?_ex=60x60[img]<br /><br />And here's some pics I took Thursday when I bought it.<br /><br />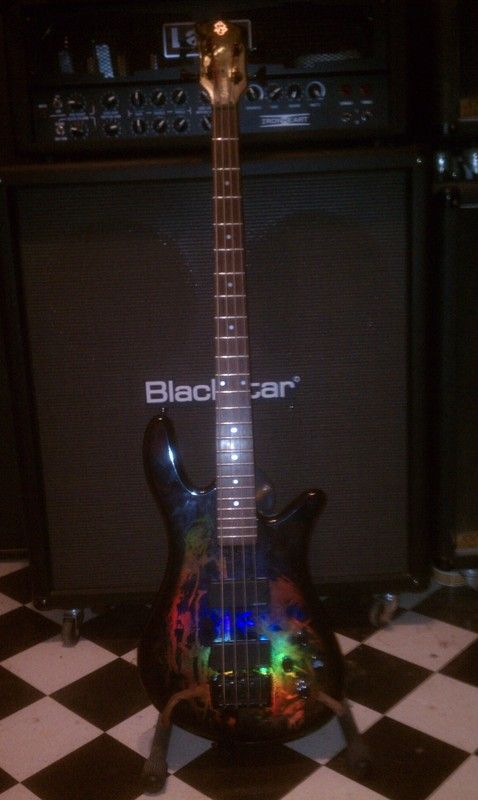 <br />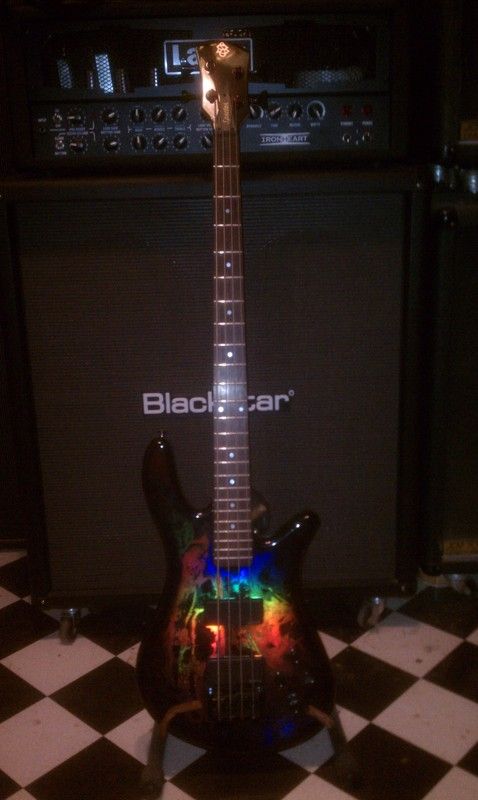 <br />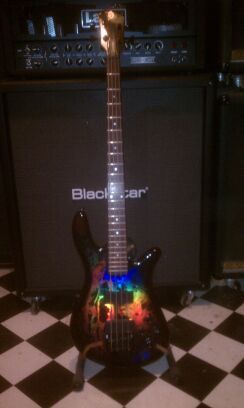 <br />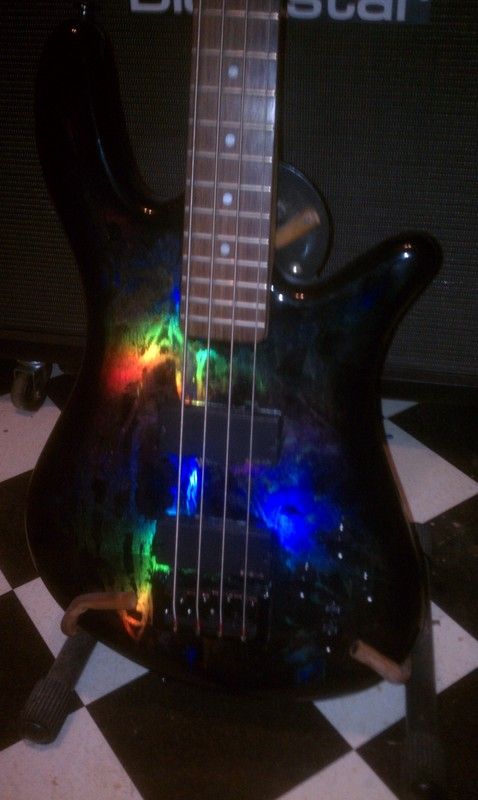 <br />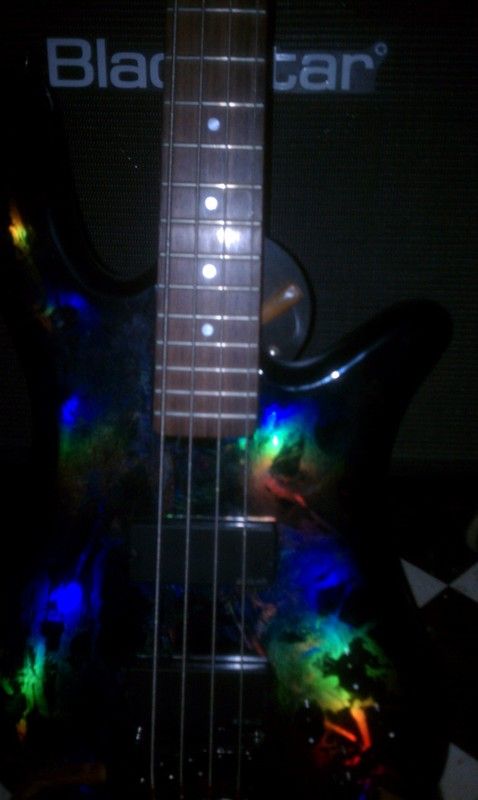 <br /><br /><br /><br /><br />[/img][/img]