05-25-2016, 11:04 AM (This post was last modified: 05-25-2016, 11:27 AM by karpathion.)
I've been seeing these things go for nothing on ebay, for a long time now. The listing always says its a12ax7 alternative. Other people are starting to use them now, and I wouldn't want to miss out on these prices.
I looked up the spec sheet, and the are pretty close. Would only take a few minutes to change a couple values and make them work.
It's hard to pass on the price, and just a few minutes of work. I'm going to try one in my little Valve Jr first. If it sounds pretty good, the Windsor/2203 is getting the other 3.
$8.50 shipped for a quad.
http://m.ebay.com/itm/Double-Triode-6N2P...nav=SEARCH
You can just rewire a 9 pin socket and they work.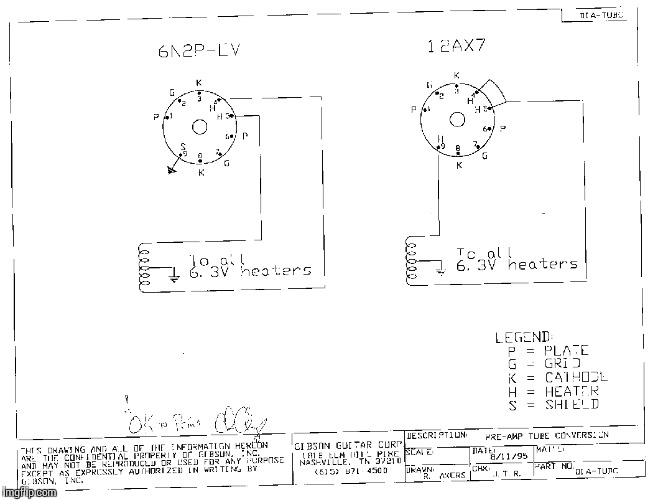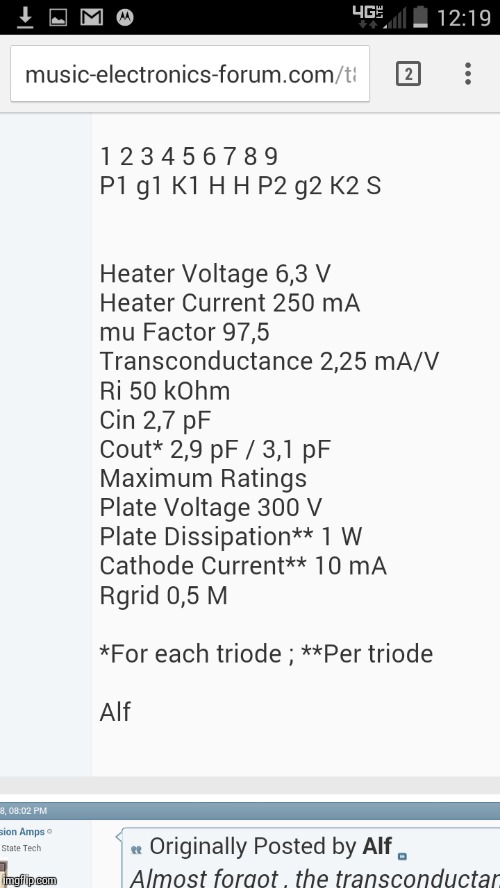 I hear Mexico is nice this time of year.