03-15-2015, 01:23 AM (This post was last modified: 03-15-2015, 01:28 AM by kinnikuman.)
Still working on the humbucker cavity. I am hoping it wont end in me having to use a pickup ring :pissed:
Very tight fit here.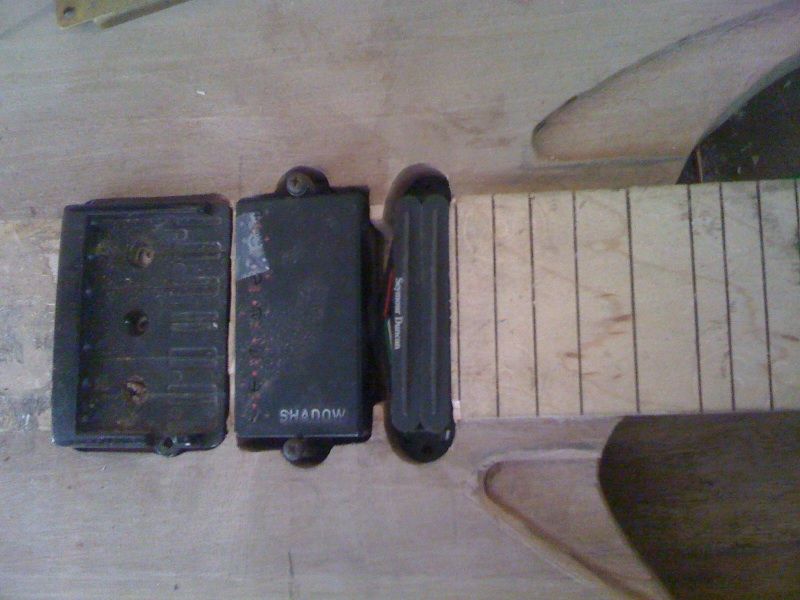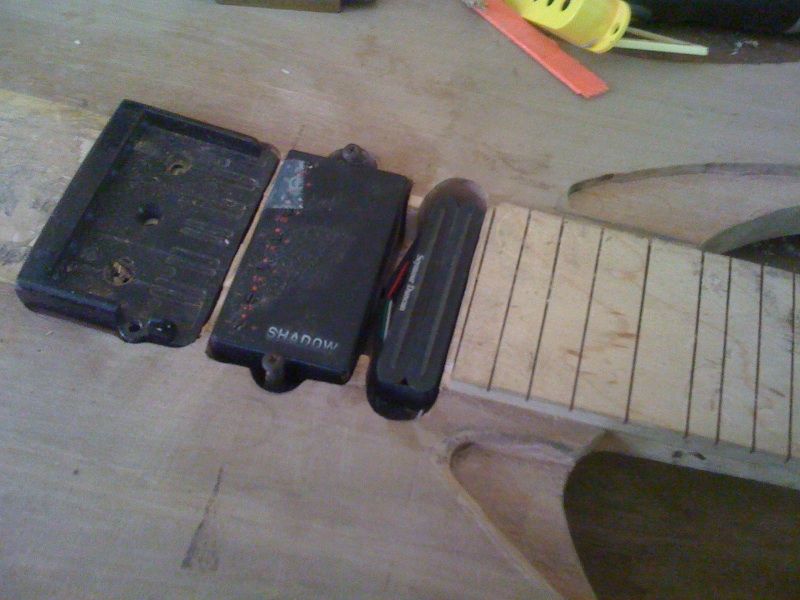 Also artie is working on a diagram that will utilize the shadow humbucker and the ibanez preamp neck simulator. Its going to be hectic but if we can pull it off it will be the most versatile extended range guitar EVER!