05-21-2016, 10:45 AM (This post was last modified: 05-21-2016, 10:55 AM by karpathion.)
I Finally got a good bite on one of my 1x12 cabs I was trying to move. The guy wanted to buy it from the get go, but you know how us gear heads are. We ended talking about gear and mods for half an hour. 
Turns out he is a bit of a tech and mod junkie too. He was telling me about 2 Valve Jr's he had modded. One of them had the upgraded Classic Tone OT, and was modded to be clean platform for pedals. Very Fenderish as he called it. I believe it is a version 2.
Well, he has something wrong with the mod that causes a tremolo effect oscillation. The more you crank it, the louder the oscillation becomes. 
I asked if he would be willing to trade that one for the cabinet. He had no problem with it. Now, I have another one to tear apart molest. I'm thinking this one is a prime candidate for a Gibson GA-5, Gretsch 6150, or 5f1. I'm just going to pull the pcb, and put in a turret board for ease of build, mods, and service.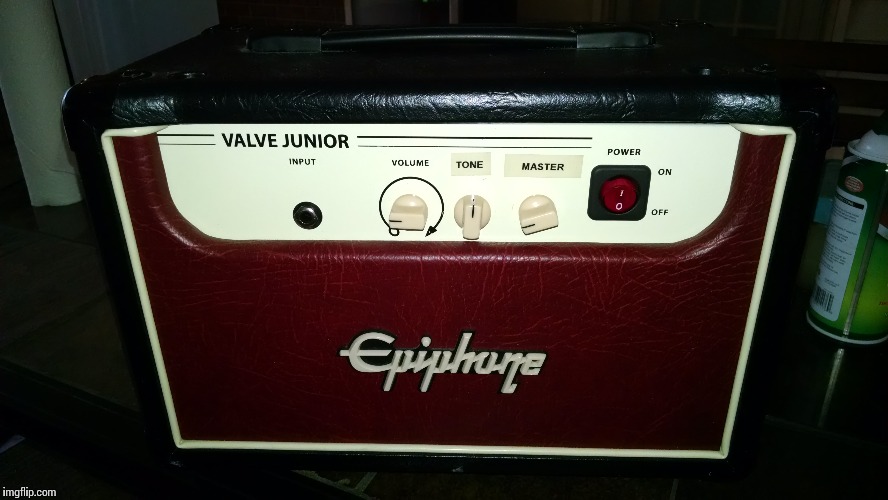 [img]<a href=[/img]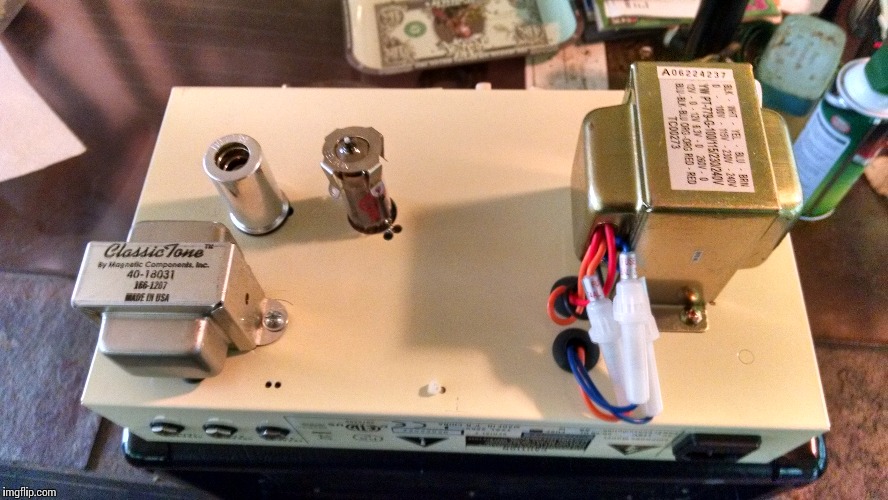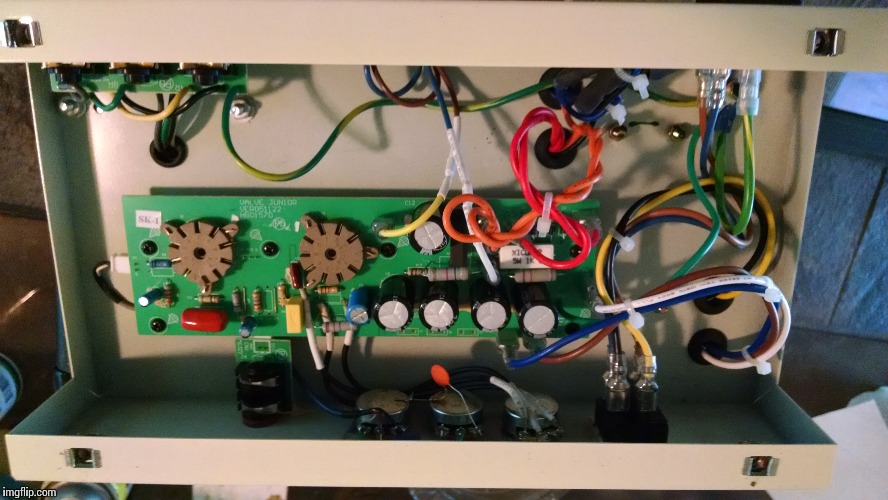 I hear Mexico is nice this time of year.